Posted in Architecture, Art Deco at 20:30 on 16 August 2020
This photo appeared in yesterday's Guardian as part of their Fantasy House Hunt feature.
It's a wonderful Art Deco block of flats, white rendering, horizontals, verticals, balconies with rounded corners, flat roof, rule of three in entrance column. All its windows have been ruined though.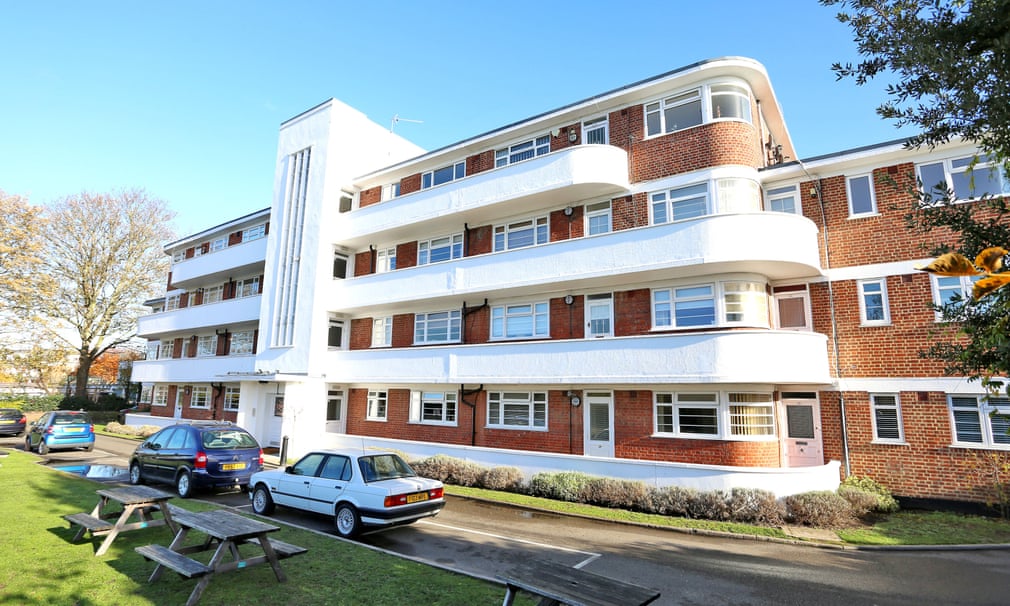 A one-bedroom flat inside it will set you back a cool £495,000.
Tags: Architecture, Art Deco, Chiswick, The Guardian