Posted in Architecture, Art Deco at 12:00 on 29 March 2016
I found this article on Josiah Parkes & Sons Ltd, lockmakers, via the good lady's blog. The article features the Union Works, Willenhall. (Willenhall, now in the Metropolitan Borough of Walsall, seems to have been a hotbed of lockmaking.)
In the 1930s the firm built a new set of offices in the Deco style and also an extension to the existing works matching the new offices. Sadly these both seem to have now been demolished.
All photos are from historywebsite.co.uk.
Architect's drawing of new factory (1933):-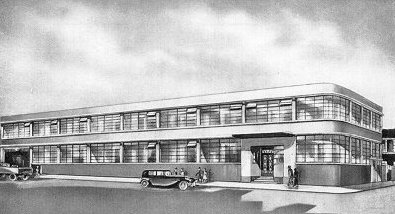 Actual building (1933). Those look like superb Critall windows to me:-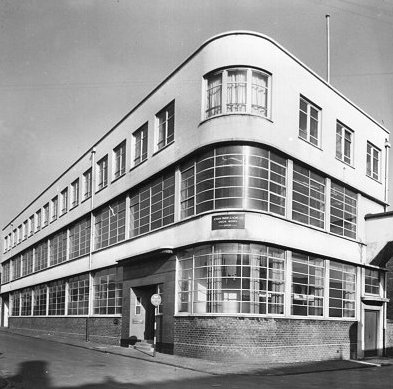 A colour photograph pre-demolition. That brown paintwork over the lower brickwork and upper rendering was a mistake, methinks:-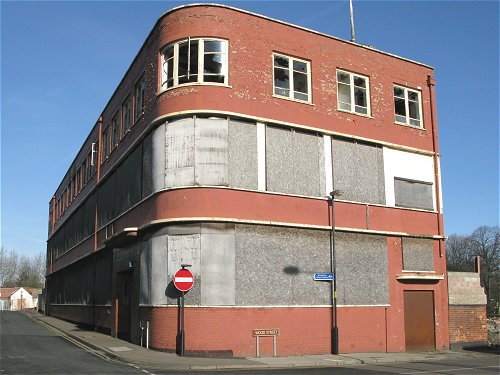 Union Works (built to match the new office building):-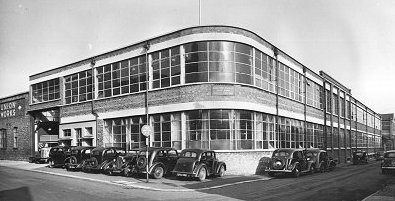 Is there no way both these fine buildings could have been preserved?
Tags: Architecture, Art Deco, Josiah Parkes & Sons Ltd, lockmaking, Union Works, Walsall, Willenhall