Posted in Art Deco, Astronomy at 19:32 on 29 May 2012
Despite its appearance this isn't a crescent Moon.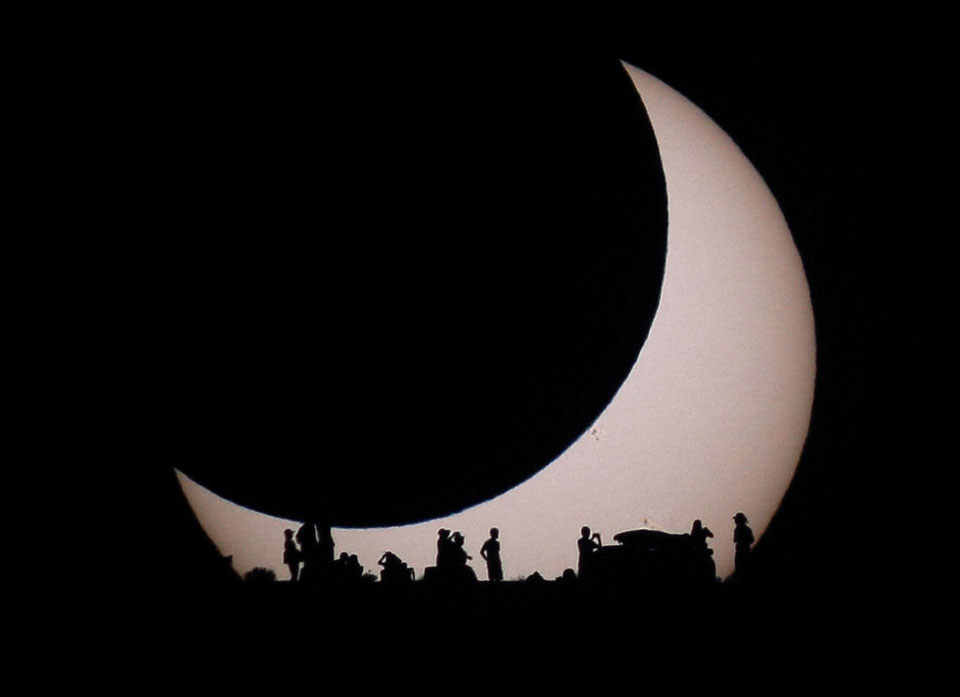 It's actually a partial eclipse of the Sun, with the Moon cutting into most of the Sun's disc. The eclipse took place on 20/5/12.
The image is from stevethatsmyname's photostream on flickr via Astronomy Picture of the Day.
Quite why it reminds me of the Jazz Age I'm not sure. Maybe it's because the figures look a bit like musicians silhouetted against a curtain. There is an Art Deco quality to it somehow.
Tags: Art Deco, Astronomy, Astronomy Picture of the Day, partial eclipse, stevethatsmyname, the Jazz Age