Posted in Art Deco, Trips at 10:00 on 17 April 2012
After Stratford we travelled down to Cheltenham the next day.
Imagine my surprise on suddenly seeing a very big and modern Art Deco building just off a roundabout. I turned into the road and found it was opposite a (previously unsignposted) Park and Ride.
The building is the headquarters of UCAS, the Universities and Colleges Admissions Service.
Note the rounded portico and balcony plus the stepping. In this it's reminiscent of the De La Warr Pavilion in Bexhill-on-Sea and also of the Rothesay Pavilion. (More so of the latter since the Rothesay Pavilion isn't rendered in white.)
Below is the block by the entrance gate. It has nice, strong, white verticals set off by the crosses top and bottom.
This good view of the entrance is from geograph. Note the rounded gatehouse.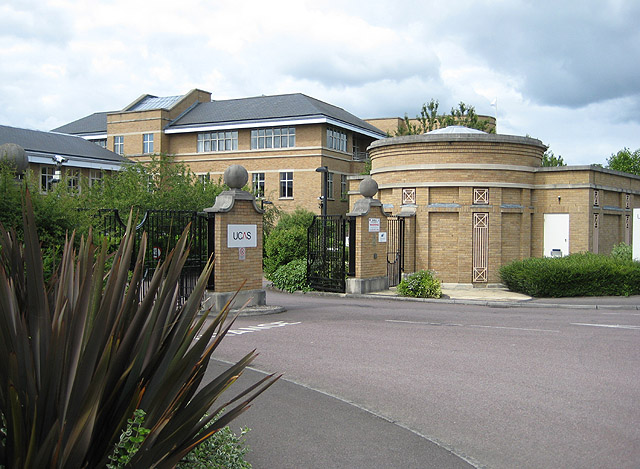 On coming back to the Park and Ride much later in the day I took this close up.
Edited to add:- I tried to find out from the net when the building was designed and constructed and who the architect was but kept getting information on Higher Education courses instead.
I found a view of the UCAS building from above (Click on link. You can zoom in on the UCAS building which is just below the top bend in the blue line.)
From a bit nearer in to Cheltenham, down Evesham Road, I took this photo of another modern building with deco styling.
This one was nearer to the UCAS building and just off Evesham Road. I think it's called Cleeve House.
Tags: Architecture, Art Deco, Cheltenham, Cleeve House, De La Warr Pavilion, Rothesay Pavilion, UCAS