Posted in Astronomy at 13:00 on 2 January 2012
Again via Astronomy Picture of the Day, published there on Hogmanay, these are pictures of Comet Lovejoy, which sadly only appears to be visible in the Southern Hemisphere.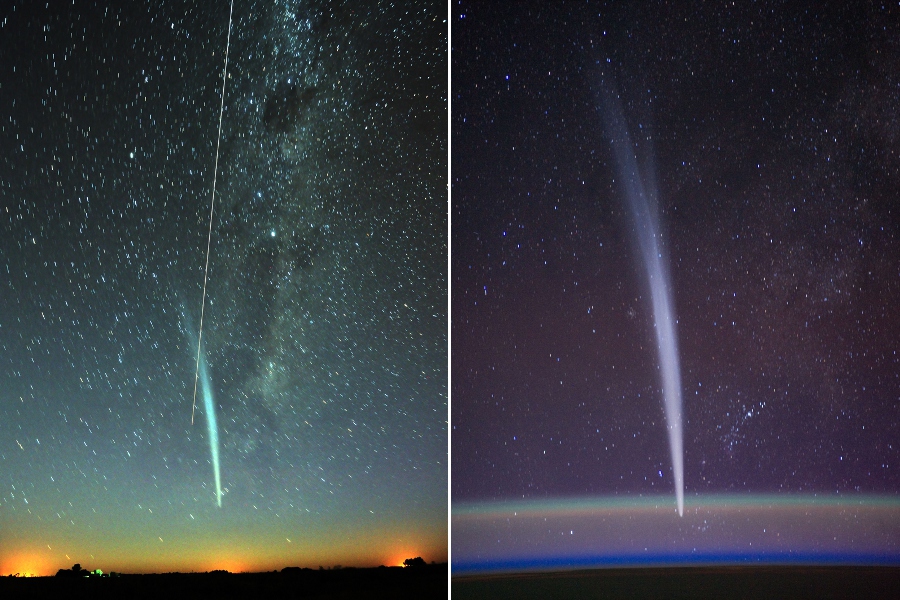 The image on the left was taken from Intendente Alvear, Argentina, on Dec 24th and also shows the International Space Station crossing the frame as the long straight streak. The one on the right is from the space station itself, taken on Dec 22nd.
Tags: APOD, Argentina, Comet Lovejoy, Intendente Alvear, International Space Station