Posted in Astronomy at 20:30 on 13 January 2021
From Astronomy Picture of the Day for 9/1/21 here is a view of Saturn's moon Tiatn that you would never see if you were somehow be able to be on Saturn itself.
Titan is tide-locked to its primary and so always presents the same face to it. Its reverse side however was however visible to the Cassini probe.
Since Titan has an atmosphere its surface is not seen directly but the fuzziness around its edges – seen against the thick line of Saturn's rings and the planet itself beyond – shows the atmosphere's thickness relative to the satellite.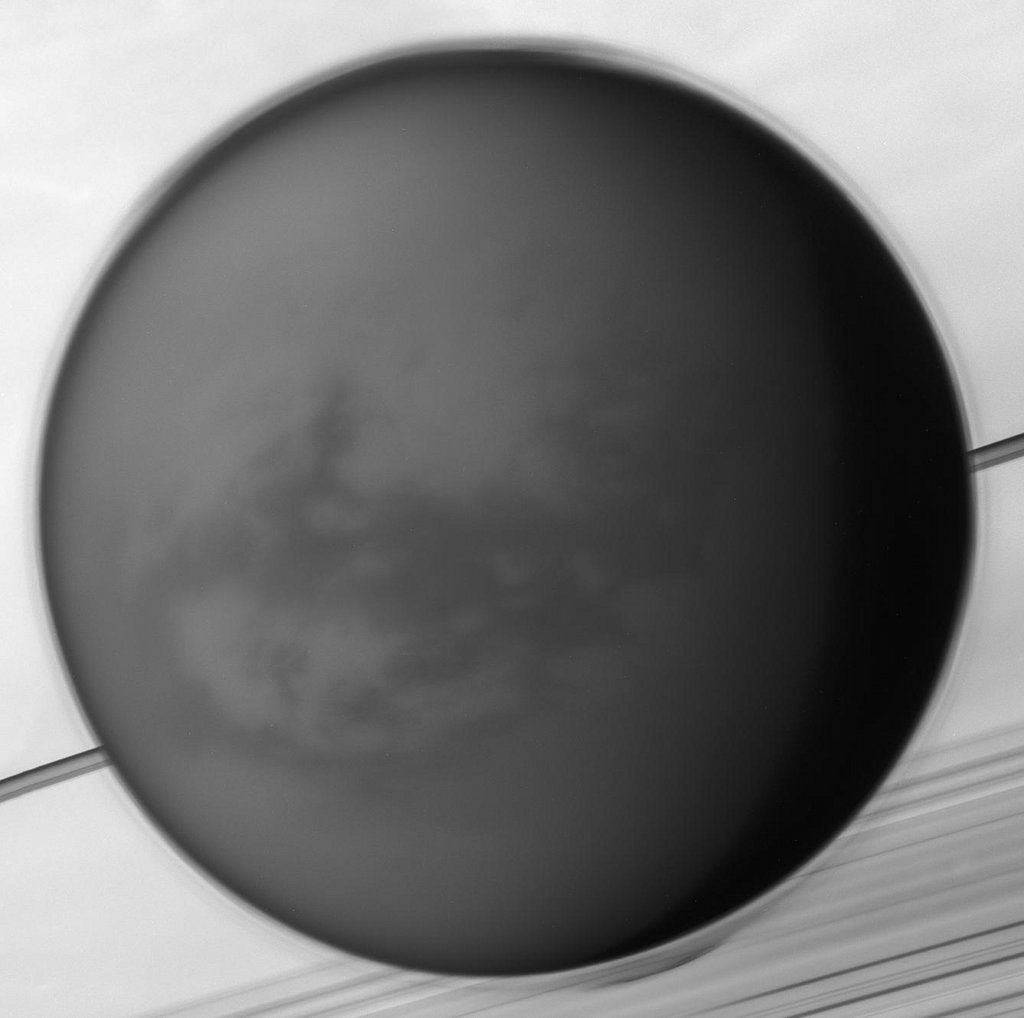 Tags: APOD, Astronomy, Astronomy Picture of the Day, Cassini, Saturn, Titan