Posted in Art, Other fiction at 20:30 on 9 November 2020
I confess I had never heard of Josa Maria Eça de Queiroz (or José Maria Eça de Queirós) – the full name of the Portuguese author one of whose books I am reading at the moment (see sidebar until I move on to another book) – until earlier this year when we attended an exhibition of the paintings of Portuguese artist Paula Rego at the Modern Two part of the Scottish National Gallery of Modern Art. In the gallery shop my eye was taken by copies of de Queirós's The Crime of Father Amaro (an alternative title) whose cover (see below, left) incorporated one of Rego's paintings. I had never read any Portuguese literature so took note of the book, but not so much as to make a purchase there and then as I wanted to find out more about the author first. de Queirós turns out to be one of Portugal's most respected writers and there are several editions of this book in translation besides the one I bought.
So it was that earlier this year on coming across a copy of The Sin of Father Amaro in my favourite second hand bookshop – Bouquiniste, in St Andrews since you ask – at a bargain price, I could not pass up the chance to sample de Queirós's work. I must say though, that the covers of most editions do give the game away somewhat as to what the nature of Amaro's crime – or sin; take your pick – might be. They leave nothing to the imagination. In fact only the Rego cover doesn't. The others are also more than a little misleading in that the female character they attempt to depict is far from the apparent temptress that especially the right hand one might suggest.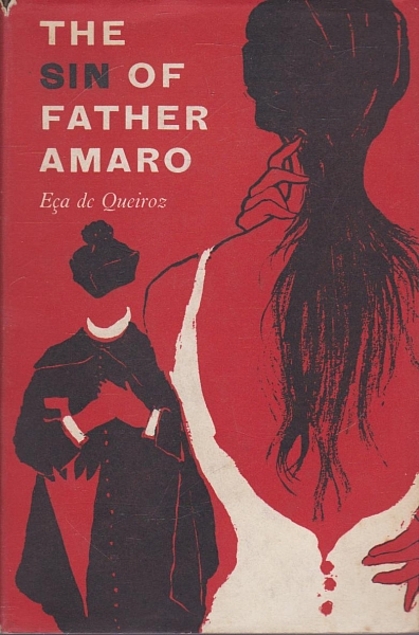 Tags: Bouquiniste, Eça de Queiroz, Josa Maria Eça de Queiroz, José Maria Eça de Queirós, Modern Two, Paula Rego, Scottish National Gallery of Modern Art, St Andrews