Posted in Reading Reviewed, Scottish Fiction, Scottish Literature at 14:00 on 11 July 2018
The Reprint Society, 1965, 187 p.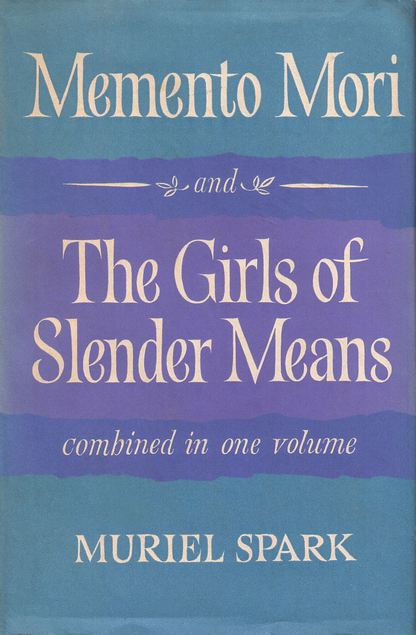 The cast of characters here consists of elderly people some of whom are in a home. While the driver of the plot seems to be the reception by some of them of telephone calls wherein the recipient is enjoined to, "Remember you must die," the police can make no headway in discovering the culprit, whose voice is described differently by different people, and there is an indication that the whole scenario is due to hallucinations. Yes, one of the elderly is beaten to death during a burglary but this was opportunistic, the result of an overheard conversation revealing the victim would be home alone.
A lot is made of the past indiscretions of both Godfrey Colston and his wife, Charmian – the first's known to his spouse (though he believes they aren't and is subject to blackmail as a result,) the second's not to her husband (at least early on,) with, respectively, Lisa Black and Guy Leet.
I've seen this book described as one of the great novels of the 1950s. Not for me it isn't. It's well written certainly, but in total felt a bit inconsequential.
Pedant's corner:- "a old woman" (an,) Symons' (Symons's, we had "James's" correctly,) "'Gwen!' she screams. 'Gwen!'" (screamed, the rest of the paragraph is in past tense,) a missing full stop, a missing end quote right at the end of the last section.