Posted in Astronomy at 20:43 on 9 July 2015
Astronomy Picture of the Day was 20 years old on Jun 16th. It has been on a bit of a roll recently.
The Pinwheel Galaxy (Jun 14th):-
The Black Eye galaxy (Jun 18th):-
On 23rd Jun there was this star bubble round Sharpless 2-308:-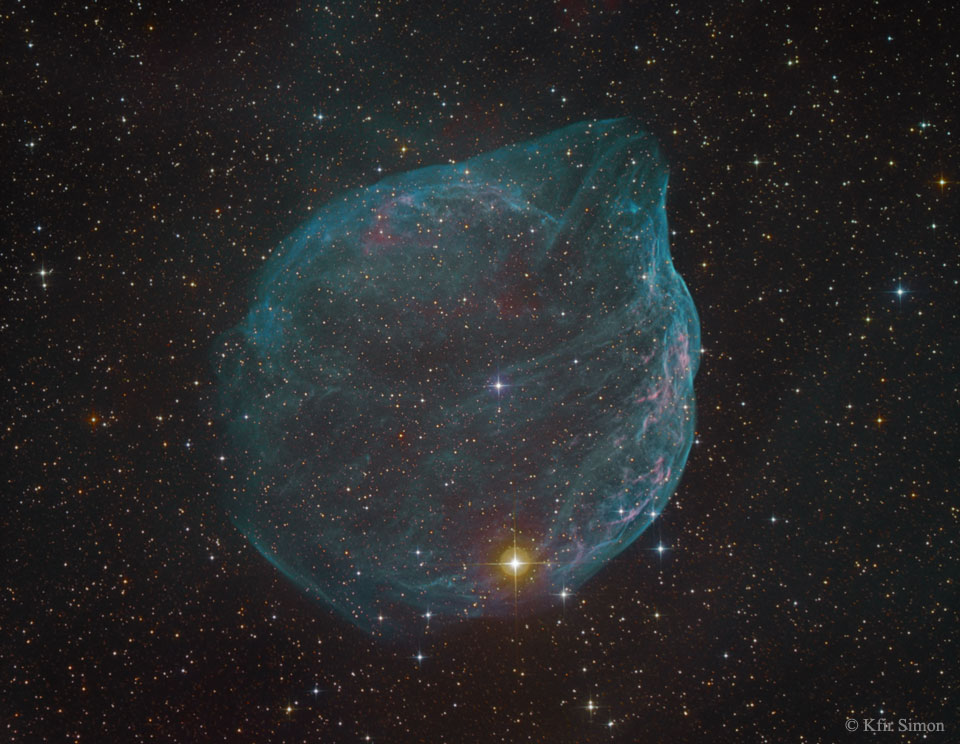 This is a picture of Zeta Ophiuchi (Jul 5th) which is travelling to the left at 24 kilometres per second thus causing the bow-shock in the interstellar dust as shown:-

The next day gave us this picture of clouds near Rho Ophiuchi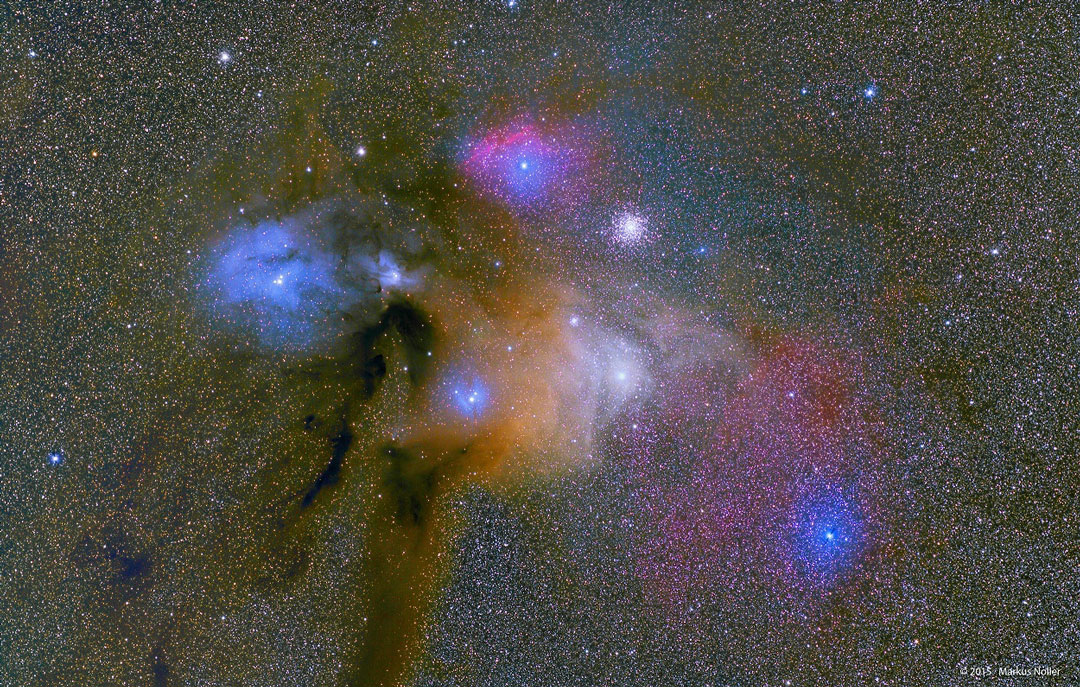 Then Jul 8th had this stunning scene of Dione, Saturn and Enceladus (Saturn is visible only as a faint arc and its rings are edge-on):-
Fly-over Ceres, Jun 10th, a composite of still pictures:-
It's exciting times for NASA as New Horizons is getting very close to Pluto. See yesterday's picture:-
Wonderful stuff.