Posted in Curiosities, Kirkcaldy, Shipping at 12:00 on 30 July 2012
One of the interesting aspects of living in Kirkcaldy is the ever changing view out to sea. There are usually quite a few ships either at anchor or moving up and down the Forth.
For the last week one in particular has been prominent. Here it was along with another about a week ago.
As you can see the one on the left has a peculiar shape. The good lady remarked that it was the shipping equivalent of a Swiss Army knife what with all the bits hanging off it.
Here is a crop of the above.
The ship is still hanging around and I finally looked it up on a shipping movement website. It turns out it's the Solitaire, the largest pipe laying vessel in the world.
I don't know if it's actually been laying any pipes.
This is a picture from the ships and harbours photos site.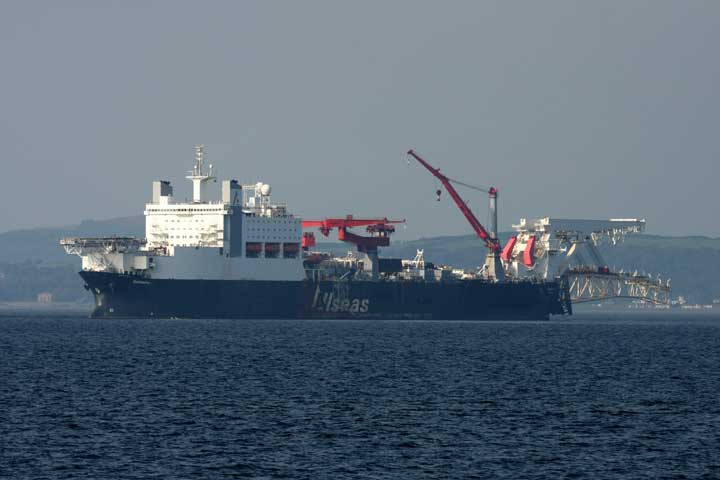 Tags: Kirkcaldy, pipe layer, shipping, Solitaire