Posted in Astronomy at 10:00 am on 19 August 2015
As viewed from the European Space Agency's Rosetta spacecraft, Comet 67P/Churyumov-Gerasimenko sprays out gas just twelve hours before its closest approach to the sun (on this pass.) From Astronomy Picture of the Day, 15/8/15.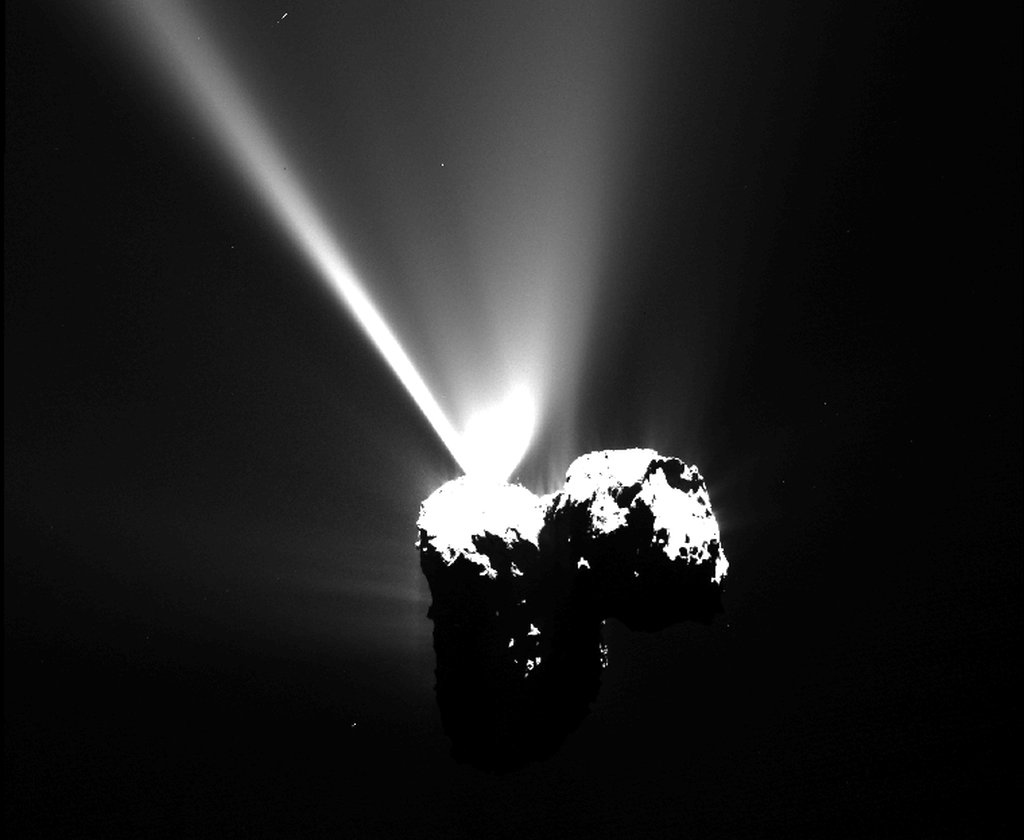 Pecdant's corner:- USian alert? The APOD page says the comet's primordial ices are sublimating. That would be subliming, then. In my understanding to sublimate is to suppress or divert an instinct.